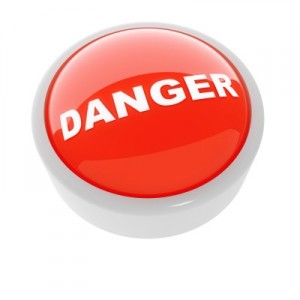 Gwyneth Lewis in her book 'Sunbathing in the rain', which describes her experience of depression, writes "Depression itself can't harm you, only what you do about it can".
Way too often we choose behaviours to harm ourselves when we feel depressed. Here are a few examples how you might be hurting yourself:

Not sleeping enough.
Oversleeping.
Locking yourself indoors and being inactive.
Avoiding stimulation, excitement, adventures and experiences.
Suppressing and/or repressing your emotions.
Allowing your moods to be in charge.
Letting negative thoughts run freely in your mind.  
Not feeding yourself properly and adequately.
Avoiding all social contacts, connections and situations.
Avoiding planning and making decisions.
Finding excuses, bailing out of and/or betraying your plans and ideas.
Handing your recovery to others, giving up on yourself.
Succumbing to substance abuse, becoming dependent on it. Choosing short-term relief over long-term recovery.
Pushing your loved ones, nearest and dearest, away.
Some of you might exclaim: 'Kat, but isn't this how depression manifests itself? ' I would disagree. If we settle for believing that these behaviours are the symptoms of depression, and we are just victims of it, then, perhaps, recovery will be out of our reach.
We choose our actions, depressed or not. I remember when I was depressed, I chose certain behaviours. For example, I routinely unplugged my telephone, so that no one was able to reach me. Every time I did it, I felt awful, as I knew that I was hurting myself and cutting myself further away from social contact and help.
I also knew that I could have chosen to leave the phone plugged in, answer it if it rang, or even contact others myself. Instead, for a long time, I chose to behave in this dysfunctional way, allowing myself to establish a strong habit, and actively propagated my vicious circle of despair.
While some self-hurting behaviours are made consciously, sometimes we are totally unaware of them.
Awareness brings healing. Awareness also allows us to assess what we are doing wrong, get in charge of our lives and start implementing changes that support our new selves.
To sum up:
Be strong, discipline yourself and make choices in favour of self-supportive behaviours whenever you can! Seek knowledge, support and inspiration!
Please leave your comments. I encourage you to share your thoughts, your ideas, your own examples and experiences.
Love and healing!
[note color="#d7baf7"]
If you enjoyed this article, get email updates (it's free). 
Subscribe to our updates here!
[/note]
Photo by: 123rf.com