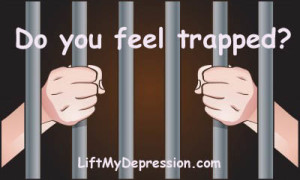 Do you feel trapped? Like totally trapped?
Maybe trapped in your past?
Or trapped in your circumstances?
Perhaps trapped in other people's expectations?
Or trapped in your personal limitations and fears?
Do you feel like no one understands you?
Then today's 7-minute therapy session is for you.
Let me introduce Brendon Burchard, who after surviving a near-fatal accident, developed his core teaching questions:
Did I live? Did I love? Did I matter?
Warning: He might make you feel uncomfortable with his honest and straightforward approach, but I hope he may spark some new hopes and inspirations.
Over to Brendon!
Love, light and healing! xx
If you enjoyed this article, get email updates (it's free). Subscribe to our updates here!
Original image by: 123rf.com