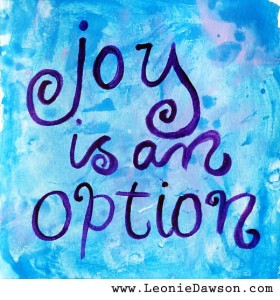 Joy and depression…
I don't see it often mentioned in one sentence or even in one article, do you?
It's seems to be a taboo in our modern society to speak of joy to a person suffering with depression.
Mention joy (or happiness, or positivity) as a way upwards and forwards, and you are doomed to be labelled rude, insensitive and "lucky" for not understanding depression even on a very basic level.
This "joy" idea may even cause some depressed people to explode with anger: "How dare you for interrupting my legitimate state of mind with this nonsense?! If I could experience joy, do you think I wouldn't be doing it already?!"
We all get defensive over our beliefs. It's totally human.
Being right seems to be more important than being happy, even in the situations where your life is at stake…
Very sad, but true…
It also seems that those who allow themselves to explore (rather than shut down) the possibility of a new way of thinking are the only people who can evolve and grow.
Those are the people who are prepared to do anything to overcome the debilitating grips of depression.
I sincerely hope you are one of them!
So, here I am, pushing you to explore the topic of "JOY". And yes, I am fully aware how uncomfortable it might be for you…