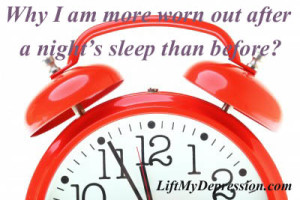 "My eyes open to the new day but I'm not ready to greet it yet.
The alarm's going off.
I press the snooze button again.
Is it the third time? Or the fourth?
 Nine hours of sleep, and I don't feel like I've even started to get rest…
Maybe I'll just stay in bed today… "
When depressed, we often find ourselves more worn out after sleep than we were the night before.
Would you like to know why?  Continue Reading »