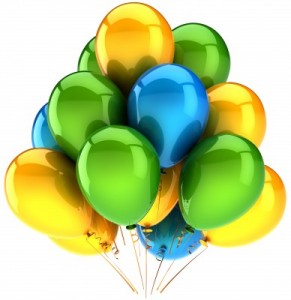 Today is Sylvester Stallone's birthday. Rocky's star turns 66! On behalf of the Lift My Depression community, I would like to wish him many happy returns!
Now, why Stallone and depression you might wonder?
Well, here is what he said about depression in his CNN interview from May 14th, 2005: 
'…No, but it's what I think about depression. By the way, it's going to happen. It's inevitable. Some days I am going to wake up and hate everything. No reason. I have a nice house, a nice bed, everything is wonderful. What gene, what thing in our subconscious, what in our primordial ooze of human past that we drug out of the swamps. Why, why, why do people just wake up in a bad mood? I don't know. No one knows. It isn't worth giving the courtesy of a shrink visits, it's going to happen again. Deal with it. It's okay. It will pass. Just realize you're not alone. That kind of thing…'
Let's celebrate Sylvester Stallone's big day by watching Rocky's amazing dialogue with his son from the movie Rocky Balboa (2006).  It is only 3 minutes long. Click on the link below:
Love and healing!
Photo by: 123rf.com