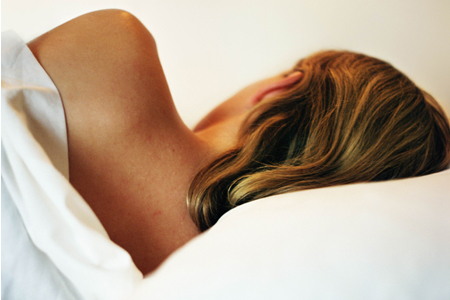 Do you wake up each and every morning totally exhausted and feeling much worse that the night before?
When I was depressed I used to hope every night that in the morning I would wake up refreshed, eager to jump out of bed and face the new day. I was frustrated and disappointed that no miracles had happened overnight. I would open my eyes, assess my feelings and declare: 'Yep, depressed today… as usual!' Then I would have to drag myself out of bed, feeling extremely tired, acutely miserable and totally helpless for most of the day.
Mornings are tough for a lot of people, no doubt about that. However, it is a different battle when you are depressed.
You have such a poor quality of sleep. Your sleep cycles are very different from 'normal' sleep cycles.
Your body is producing stress hormones all night long. You either have nightmares or very vivid dreams, usually of a disturbing nature. You cannot possibly wake up refreshed. You are bound to feel your worst first thing upon awakening.
So, here are a few suggestions on how to handle your mornings:
1. Never leave planning your day for the next morning. It's bad enough to wake up tired. It's even worse to realise in the evening that a whole day has been wasted due to the fact that you did not feel like doing anything first thing in the morning and did not have anything planned. You must avoid this vicious cycle of disappointment and discontent.
2. Establish a morning routine: tasks that you will perform upon awakening. Create a list; for example: out of bed, shower/wash/brush teeth, dress up, glass of water/juice, breakfast, check the daily 'to do' list (the one you wrote the night before). Write your 'morning drill' down and follow it every day for at least twenty-one consecutive days to establish a habit and make it automatic. Persevere and soon you would feel the difference.
3. Unlearn to lock your thoughts on your depression first thing in the morning. A thought 'I had such a bad night sleep' will not turn your day into a waste. 'I feel so depressed' will. Begin your day with a positive thought: 'At least I know my morning drill!' and get yourself up and moving!
4. Allow yourself 7-9 hours of sleep each night. There is a tendency to sleep more, but you don't really need any extra sleep. Set an alarm clock to ensure that you are not oversleeping.
5. Respect and follow your evening decisions, disregard and ignore your early morning whines.
Are you finding it hard to start your day every morning? Do you have any tips to share that work for you? If so, please post a comment.
Love, light and healing!
If you enjoyed this article, get email updates (it's free). Subscribe to our updates here!