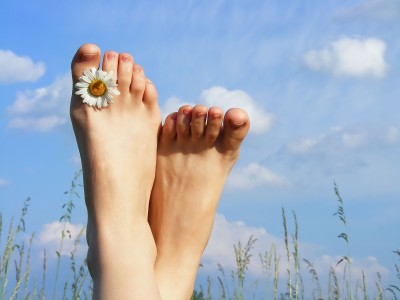 May is here! What can we do differently this month to alleviate our depression and start enjoying life again? Small changes followed consistently go a long way.
Here is my list of suggestions to implement in May:
1. Eat outside (alfresco) whenever weather is permitting. Eat by the open window, if it's raining or windy.
2. Stop wearing black-coloured clothes for the whole month, except shoes, belts and bags/briefcase. If you need to wear a black suit/uniform for your work, just follow 'no black' rule outside your working hours. Use navy, brown, purple, dark green, grey, denim and lots of white, pastel and light colours during this month. Enjoy the art of colour coordination.
3. Create a new focal point in your favourite room. Paint/paper the feature wall in an inspiring colour. Hang an inspiring picture. Create a shelf to display some inspiring and uplifting objects.
4. Have fresh flowers around your house. Buy some inexpensive (in-season) flowers. Ask any enthusiastic gardener you know if he/she would be able to supply you with flowers this month. Collect flowers in the wild. Change them as soon as they start wilting.
5. Move your bed to a new spot in your bedroom. Chances are your bed is located in the most convenient place. However, we sometimes need a new perspective the moment we open our eyes each morning.
6. Give up your favourite chair/sitting spot for this month. Create a new place to sit or move your chair.
7. Reduce TV watching by as much as possible. Record your favourite shows and watch them on your terms.
8. Step outside barefoot on the grass daily.
9. Find a scenic spot nearby that inspires you. Commit to visit it daily or as many times a week as it is reasonable. Note: it does not matter how you get there (drive, walk, cycle etc.). The key point is to get there and spend some time breathing, balancing and taking the beauty in.
10. Start practising smiling daily.
11. Take up photography and share your best pictures on the web. I would like to use your photos on my blog!
12. Plan your next day the night before. Write it down.
13. Don't watch the news. Let other people tell you what's happening for a whole month.
14. Take time-off or reduce contact with your negative friends and relatives.
15. Focus on building connection with positive and inspiring people. Join their blogs, twitter, teleseminars.
Apologies to my friends in the southern hemisphere, as some of my suggestions are out of season for you.
Maybe this list triggered some of your own ideas and suggestions. We want you to share them with us. Please do so by clicking on the 'Add new comment' button.
Stay strong, remain hopeful and seek inspiration!
Photo by: 123RF Stock Photos