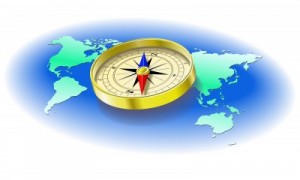 Before we get into 'How to lift depression in 80 days of less', I want to introduce you to my expert: Phileas Fogg*.
On October 2, 1872 (exactly 140 years ago), Phileas Fogg placed a wager:
"I will bet twenty thousand pounds against anyone who wishes, that I will make the tour of the world in eighty days or less… As today is Wednesday, the second of October, I shall be due in London, in this very room of the Reform Club, on Saturday, the twenty-first of December, at a quarter before nine PM; or else the twenty thousand pounds . . . will belong to you."
Equipped with astonishing determination, commitment and a "no-matter-what" approach, he won that bet, despite all the challenges that stood in his way!
Are you looking for an answer to "How to lift your depression in 80 days or less"? 
Here is what you can do:
Stop focusing on how to lift it. (Yes, you read it correct!)
Set your own bet to move forward in your recovery. Just a step or two in the right direction is enough to begin your remarkable journey of recovery. (You can read more about it here)
Commit and use all your determination to fulfil this wager!
Report your results and repeat the process with a new bet.
Tip: You only need one or two habits to work on during the next 80 days!
So, please fill in your wager now:
I will bet __________ against anyone who wishes, that I will develop the following new habit in eighty days or less:
______________________________________________________
I keep my fingers crossed for your success in winning your wager. May the spirit of Phileas Fogg guide you through.
Love and healing!
P.S. Why not announce your wager in the comments below?
*Phileas Fogg is a character of the famous adventure book: "Around the World in Eighty Days" by Jules Verne.
[note color="#d7baf7″]
If you enjoyed this article, get email updates (it's free).
Click here to subscribe!
[/note]
Image by:123rf.com